Playing piano is an art. Some people play it for long hours without any difficulties.  At the same time there is another group of people who become tired. They get pain in fingers after pressing the piano keys for few minutes. This is mostly seen among the young children as well as beginners of this musical instrument, Expert have the technique to overcome this issue. You can now adopt some simple exercise of your fingers. This will bring strength to your bones and muscles. Naturally, you don't get pain in your fingers while playing piano.
Build dexterity of hands and fingers
 Playing of piano has many techniques. Some of you may not know it at all. People have a tendency of operating it simply without any knowledge. But, human hands and fingers can get wear and tear due to continuous use. But, at the same time without practicing piano, the learner won't be able to play as a professional. Thus, we will discuss the Best Piano Exercises for Finger Strength in this content.
Warm up session of fingers
Before you go for any performance or activity which involves your body, the warm up session is important. This helps in bringing your blood circulation in perfect order. This can be dancing,  aerobics, football playing or cricket match. Similarly, while playing piano also, you need to dedicate all your 10 fingers of your two hands. Naturally, your fingers require the warming up sessions as well. Thus, you must avail the Best Piano Exercises for Finger Strength. This will help the fingers to gain strength.
Why finger warmup is needed to play piano?
People play piano for many reasons. Some of you may wish to make this as a profession where as other has the passion to play piano just to create a mental boost. Music helps in keeping your mind and body in a good shape. Your depressive mood will be boost up and get a perfect rhythm in playing piano. But, how will you play your piano? It is possible with the help of your hands and fingers. Just started playing piano suddenly may not give your hand perfect boost. After playing for some time, your hand will plain. This is more seen when you play a music that is technically very difficult piece of music. The pain can become double if you don't warm up in the beginning.
Improve speed and accuracy
If your fingers and hand feel uncomfortable while playing piano, you cannot concentrate on your task of playing piano. Thus, the finger exercise is an important consideration. This will easily help you get your piano in a perfect rhythm. Just like the athlete, the musician must have a full control over their hand and finger muscle. The whole arm requires a perfect exercise. This helps in making your piano playing better. There will be perfect speed as well as accuracy. Some of the musical performance demand the players to play piano in a great speed.
Finger/ hand exercise before piano playing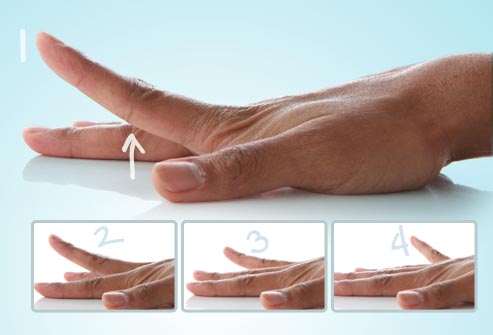 The experts around the world have been showing number of exercises that helps in making your piano playing wonderful without having any pain in your fingers. Following are 3 important exercises:
Exercise on fallboard
This is one of the vital exercises that helps your hands and fingers stay in a good shape. Yes, this is done right on the fallboard. Here you don't have to move your fingers too much. Just keeping your hands and fingers in one position will be fine. The exercise will be resting the fingers and your entire palm over your fallboard. Them slowly raising one or two fingers one after another. Keep this doing alternatively with all your fingers. This helps in strengthening your fingers very well.
Exercise with open fallboard
To go ahead with the next exercise, you have to open the fall board at first. After opening the fallboard, you must carry on with the same exercise. Here, you will get a sound which will act as a feedback for you. This is when your finger hits the key. The force will be the same as previous one.
C- 5 finger pattern exercise
This is one of the important exercises which is adopted by many players just before playing the piano with full force. The patter of C-5 is adopted with your fingers and hand palm. Here the two hands play different articulations. This can be either staccato or legato. This exercise is very effective as it trains hands with total independence. This is very effective when two of your hands plays different sets of musical instruments. For example, your one hand will play melodies of legato whereas the other one will play staccato accompaniment.
All the exercises must be done repeatedly and slowly. This will help you get familiarize with the hand motions. You should also need to switch hands of go ahead with the alteration of the hands where both the hands will be able to play all the keys and devices.
Velocity exercise
Exercises for hands and fingers are many. Different people brought out different types of exercises which they experienced themselves. Each exercise has a aim. One among such exercise is known as velocity exercise. Now this work out of your fingers will help you play the piano fast. The correct hand motion is important. Normally, when you are playing piano, your right arm stays in circular motion.
In this exercise you will not only be able to play piano in a fast motion, rather you will play the up and down scale in a piano in a perfect sequence. When the note goes up in piano playing, there is a tendency that your wrist will scoop down. Also, there will be a problem when the notes go down. In such a situation, the wrist gets over the motion. The exercise involves rotational movement of the hands. You can also make a rocking effect to your back and wrist portion. This will go ahead with fastness as well.
Finger and hand independence
This part of exercise have a link with the fallboard exercise which we previously followed. The same idea is applied over here. The hand playing two voices is something associated with the work of Johannes Brahms. The main aim of this exercise is to give some rest to your hand. Rather, you can say a good source of relaxation to your hand is widely connected. Now, the main activity that you have to do here is hold the half notes and play the top notes in repeated fashion in a simultaneous way. But, even when you are doing this, make it slow. You are doing this for the first time. Thus, there is a tendency that your hand may get tensed. Thus, it is better to keep your hand relaxed while performing this exercise. At the same time, you must go slow. But, make sure you use the motion throughout the exercise.
Left hand exercise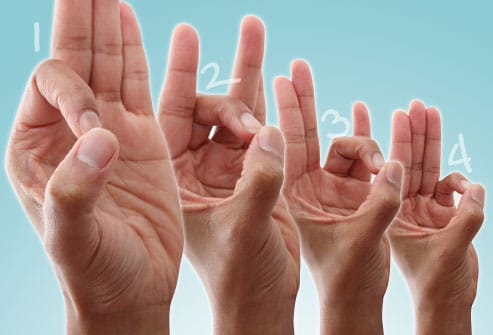 Most of the human being on this Earth use right hand and right fingers to do maximum work. Thus, the left hand stays idle. This lead the latter hand to get strength scarcity. Now, to play piano, both the hand and fingers are equally important. You will get an exercise with the left hand where it will perform 16th notes. This will give maximum exposure to your left hand. Naturally, it will gain good strength. Try to do this exercise with your left hand first. The expert says that, this exercise will show you the three 5 finger patterns.  The pattern is like this : G, C and D. You must keep focus on certain things. One of such factor is the pressure and force of each fingers applied to each key. It must be such that, you insert equal amount of pressure with each arm. Even for this exercise one should go with the slow pace. There after slowly the pressure will increase the sped gradually. Repeat this process and do it frequently. This will automatically make your hand and fingers strong.
Intrinsic Piano Finger exercise
Among several types of exercise, you can get the intrinsic skills also. The wide range of such exercises are good for the hands. Though it is quite easy to understand, but the conditioning is quite complex. One must follow its process in detail. To control this finger movement, the length as well as the frequency of practice plays an important role. If you go ahead with regular practice, the frequency of brain, nerve will easily improve with your finger movement. Playing the piano daily is an important exercise too. Rather, you can say it is a vital activity to keep your hands in very well condition.
Some people says, practice for 3 days in a week so that the progress in piano playing will be boosted. But, this is not going to be effective always. This will restrict your hand movement and finally you may not be able to play well. If you wish to play well and go to the advanced level, piano playing every day will be a very good practice. Mostly, the advanced piano players are very well known about the condition of his/her playing piano at any point of time. You can say some psychological effects gets connected to the same. There are some chemical change within with the dilation of the blood vessels. Thus, the intrinsic exercise give rise to conditioning factor.
Hanon piano exercise- beginner's lessons
This Hanon exercise is quite popular in the market. Most of the piano teachers adopts it. They also teach their students to follow the same. To start with, lest discuss about the exercise 1. The finger exercise is very important as it helps in improving manual dexterity of a student. This will also improve musical aptitude. This can be easily done by moving the octaves up and down. There is a list of 1-20 specially made for the beginners.
Strengthening 4th and 5th fingers
While playing piano, you have to use number of fingers so that the melody, rhythm as well as the notes come really well. Normally, 4th and 5th fingers are not very well used by many piano students. Though, the instructors ask them to use entire range of fingers, yet they have a tendency of not using the 4th and 5th fingers. Naturally, they develop an uneasiness while playing the piano in full swing. Also, these two fingers do not have enough strength to play piano in full swing. Thus, the specialists have designed exercises that can improve this two finger's strength.
Finger ex tensor strength
Let's have a look at the steps of this exercise:
First of all place your one hand over a table top flat with the palm downside and fingers separated
Now use your other hand to gently pull your fingers upwards and leave it back to the same position
Do this to all the fingers
Try to hold the fingers for few seconds at first. Thereafter, just drop it
Repeat it several times
Finger addiction exercise
Keep your palm in a position imagining it as a knife and once you place your hand down, the sharp edge will be placed on the ground.
Now hold that hand palm with another hand with your thumb facing the top and rest 4 fingers to hold it on the lower part
Now, move the fingers of your hand which have a knife-like position.
Move the middle finger to the top and bottom such that it faces the second finger and ring finger to and fro
Finger spread exercise
Another exercise needed to make your fingers get enough strength is the finger spread exercise. Following are the steps:
Rotate your arm in such a way that your palm faces the top.
Now bring all your fingers together facing the ceiling. Do it as it you are holding something or making a pinch
Now insert a rubber band to the total 5 finger collection
Move your all fingers outward with the rubber band in it.
Now get it contracted again,
Do this several times