Yamaha retained its appeal with the buyers for its portable DGX-650 that features as its top selling digital piano. Furthermore, the DGX-660 has added latest features that transforms this grand digital piano to a new level. Equipped with 88 Standard keys of Grade Hammer variety and has a maximum of 192 note polyphony, they give your fingertips a smooth feel. it also has responsive acoustic control. Its four varying touch responses of soft, medium plus hard settings besides the tight touch arrangements where you do not need to revert back and remember your favorite response.
One of its notable component is the automated Acoustic mechanism that performs intelligently that adapts to the surroundings to render an uniform sound. This piano require very few adjustments to the sound. Equipped with dual speakers of 12 cm each, it is supplemented with double 5cm speakers plus two amplifiers of 6 watts each. DGX-660 actually appeals with its top quality detailed sound effects and a clear tonal dimension
Top 5 Yamaha Piano In the market
Main Features Of The Yamaha DGX 660
The Yamaha DGX 660 incorporates the following features: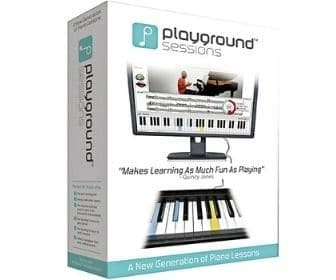 88 Standard Keys of Graded Hammer Type
Touch responses of the Soft, Medium, Fixed plus Hard variety
Damper resonance/reverberation
192 highest polyphony
App Merging
150 Voice features, 15 drum/SFX gears, 388XGlite
Smart Acoustic Control
Double, splir plus panel sustain task
Style recommender
Yamaha Education Series
Compliant wireless adaptor
Dedicated microphone port
Piano Room quality
12 novel voices
10 added present modes
6 latest reverbs
15 extra music within the database
An Indepth View Of The Yamaha DGX-660
The following aspects renders the DGX660 a wonderful option:
150 Voices To Choose For The Performers
The performers can apply its 150 voice features in addition to the sound effects plus drum kits to give extra amplitude in accompaniment. Being XGlite friendly augments its sound range, and this aspect is common to the Yamaha brand digital pianos series.
Seamless Merging Of The App
The players can enjoy the benefits of 7 Yamaha iOS applications that links to the piano. Some of them are video cum audio recorder, apps for playback, initiate song sheets plus individualized settings besides regulation.
Chord Tracker application uses complete advantage of the technique, enabling you to recite tracks through your iOS gadget song library from the DGX 660's speaker mechanism wirelessly. Audio songs collected within your iOS gadget is analyzed by Chord Tracker followed by display of chord symbols. It can also build an XF audio file that recites the whole song utilizing the accompaniment Styles of the DGX 660.
Rare Style Recommender
The Style Recommender is quite interesting and permits the playing of a rhythmic pattern and adds to it a supporting band that adapts to the chords. If the players modify the chord, it is easily allowed by the piano. Alongside the apps, the performers can also download tracks of popular songs and procure the music numbers. It also contains lyrics plus lesson details to set on.

Yamaha Education Series
This excellent learning tool tutors and maintains timing, hearing, pausing and tempo. Besides these, the users can enter into its chord dictionary if they require and other attachment components like Smart Chord plus EZ Chord. Smart Chord acts as basic accessory at the tap of one button for the digital piano keeps track of your every action. For performances the EZ Chord provides accompaniment, and monitors the alterations done on the song.
Piano Room
The feature of Piano Room is perhaps among the most discussed feature of the DGX 660. It builds a virtual environment for you to pick from various piano plus acoustic options and create your personal performance setting. Whether you wish to generate a practice hall or build the stage, you can modify the piano position with the inherent piano lid and sit within your chosen area.
Sound
Yamaha DGX 660 possesses top quality speakers inbuilt, though being conveniently portable. This permits it to furnish a sound which can display plenty of detail inspite of carrying a tiny output. The piano samples its audio from Yamaha's personal CFIII 9′ Grandiose Piano, so being enabled to play neat and smooth. The polyphony of 192 notes allows it to impart dynamism to every genre which you choose. It also furnishes improved management of reactive strength.
Touch
Containing weighted hammer operation of 88 key, the Yamaha DGX 660 utilizes a mechanism that resembles the feel of an acoustic piano. Keys that match to upper notes are softer to press compared to keys that match lower notes. It is known as GHS (Graded Hammer Standard). Due to this management of audio intensity by fins, practice may be as exciting as playing. Listen to the multiple sounds quality for yourself.
LED Screen
An LED display is included with the Yamaha DGX 660 that makes use of the piano much more easier and fun. Explanations for functions are also contained, so its use by a beginner is not frustrating experience.
Various Modes
The Layer mode allows you play 2 separate instruments, such as piano plus organ, simultaneously with 1 key. This feature is extremely interesting to add greater complexity in your performance by a simple way.
Split mode is perhaps among the most appealing and recreational features and lets you play 2 separate instruments simultaneously, by dividing the keyboard into two. More thrilling, 2 instruments pieces can be created by employing each hand for playing one instrument.
The Duet Mode is exceptionally perfect for starters. The keyboard divides in two similar halves. Every half acts as a different keyboard. Piano instructions are just more effective and fun.
Proactive Microphone Input
A proactive knob within control panel modifies microphone level based on several options to pick from. The environment can be modified to fit best in your area.
Yamaha keyboards have a reputation for versatility. Presently you can attach a microphone with the instrument to sing along with your playing, and listen to your audio with digital elements through the inbuilt speakers. Your performance can even be recorded into a USB gadget to exchange with your family and friends.
Simply Your Music And You
The Yamaha DGX 660 modern digital piano offers budding pianists an enjoyable way to improve their instructional experience. Performers of all kinds can experience to perform with a troupe and sound as a professional. The inbuilt USB Sound Recorder catches your musical motivations when you're prepared to exchange your achievements.
Just attach a microphone with the DGX 660 for singing along whether by your performance or by pre-recorded karaoke audio files with Yamaha MusicSoft. Listen to your actual sound through perfect mixing from the inbuilt speakers. See the lyrics upon the contained score display. 3 easy presets are furnished for various vocal performance environments. You can also build and save your personal original microphone configurations comprising professional reverb plus chorus effects.
USB Sound Recording And Playback
MIDI songs or performances can be recorded in the form of uncompressed, CD-grade sound (WAV) to a flash drive of USB with Audio Recorder. Thereon, songs can be copied to your PC to prepare CDs, exchange across the Internet and move to portable audio player. Uncompressed WAV tracks hosted upon a USB flash drive can also be played back.
Damper Resonance For Truer Sound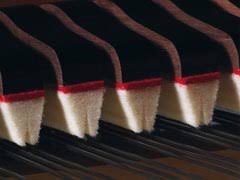 Sympathetic vibration among string of acoustic pianos are digitally reproduced by Damper Resonance. Similar to acoustic piano, upon using damper pedal within a performance, sonic color is added to the notes played by you by other strings till the pedal is discharged.
httpv://www.youtube.com/watch?v=Felu4GMCMSg
Comparison With Other Pianos
Here is how the Yamaha DGX 660 stacks up to other competitors in its class:
Yamaha DGX 660 Versus Yamaha DGX 650
The popularity of the Yamaha DGX 650 needs no speculation. It's an excellent worth for all its efficiency, similar to the DGX 660. The DGX 650 also possesses a combination of four speakers, two of 12 cm and two of 5 cm plus two amplifiers of 6W. Though the audio difference isn't instantly discernible, the wonder can be more acknowledged on 660 with those extra voices. The polyphony is more on the 660 at 192 note as against 128 note on the 650.
For those wondering whether to go for the 660, think about the importance of the latest features for you. Are latest sound effects besides virtual piano hall adequate for you? For those not planning to substantially use the mic jack in performances, the reality is perhaps you're not losing much by the DGX 650.
The styles, reverbs and voices should certainly be appreciated, but purchasing the DGX 660 is suggested only if the 650 is not already owned by you.
Yamaha DGX 660 Versus Yamaha P 115
The Yamaha P 115 feels like an excellent starter-to-mid-level piano. It seems to bring nice value for its price, as its features rendered it more advanced than its precursor, the P 105.
Nevertheless, the Yamaha DGX 660 is certainly a better bargain for a few more bucks. Although the wattage of the P 115 amplifiers is slightly higher, the number of voices plus additional features of the DGX 660 makes it well worth the extra budget.
Yamaha DGX 660 Versus Casio CGP 700
The Casio CGP 700 is a cost-efficient digital piano and includes an inbuilt stereo amp with 40W. It has wonderful sound and is also portable. This piano is recommended for one who needs a versatile instrument to benefit from, which can be of much value for children as well as adults.
The CGP 700 possesses a graceful look that permits it to rest within the living room. It's a family piano with quality. The touchscreen can be a bit more smoother and modulation controllers are absent, but, nevertheless it's good.
The CGP 700 is ideal for one who's performing shows with in-house troupe or conducts small shows. To enjoy a more advanced and professional experience, fling with the DGX 660.
Casio PX 860 Versus Yamaha DGX 660
The Casio PX 860 carries 88 keys containing an Ebony plus Ivory feel, together with Tri-Sensor keyboard and scaled hammer operation. Particularly impressive is the feature of air sound with multidimensional morphing.
The melodies performed with this piano affords a pampering and seductive experience. To add to this already amazing experience, the feature of Hall Simulation enables players to obtain a feeling of how it would seem while playing within a concert hall.
The maximum polyphony of 256 note actually gets utilized at this spot. The prominently bigger speakers have louder amplification as against the DGX 660. The PX 860 is certainly outstanding for its sound quality. You just need to decide whether you're ready to spend slightly more on a fixed digital piano which is also more pricey as compared to DGX 660.
Final Verdict Of The Yamaha DGX 660
If you're looking to purchase a digital piano with the objective of composing advanced tunes, the Yamaha DGX 660 is certainly worth a view. Though expensive, it is worth the buy.
As compared with the PX 860 and the Casio CGP 700, every piano carries its strengths. Every rival piano possesses the finest caliber for the targeted audience. The CGP 700 reaches nearest to the Yamaha DGX 660, though it's perhaps due to its greater child-friendliness. The CGP 700 may be the smarter option if there are small children that wish to perform on piano.
Furthermore, if you possess the DGX 650, don't be hasty to sell it to buy the DGX 660 till you are sure that the latest improvements will affect your individual experience of playing piano. While undoubtedly a fantastic piano, you have to ensure it's suitable for yourself and your requirements.
Purchase This Product On Amazon