Yamaha has now released the latest digital piano in their DGX range, the Yamaha DGX 650. It is being marketed by Yamaha as a 'portable grand digital piano.' It is an ideal choice for beginners and semi-professional pianists. It is an upgrade of the previous model, the DGX 640. How does this newer model compare with that and other digital pianos on the market?
The Yamaha DGX 650 is a full-size digital piano, and like most digital pianos, it has the full range of 88 keys. The education suite that comes with the piano makes it a perfect instrument for anyone who is learning to play. The piano doesn't have as many features as some other digital pianos, but this is reflected in its affordable price.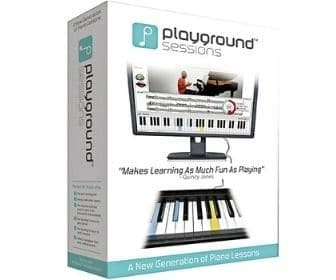 The comparably cheaper price of the Yamaha DGX 650 hasn't affected its great sound. The piano sound is sampled from Yamaha's CFFIIIS concert grand piano and does a great job of reproducing the sound. The sound range that the piano produces is adequate for most levels of experience, although it may not suit professional pianists. That being said, it is a fantastic digital piano because of the educational features that are packed into it.
The Main Features of Yamaha DGX 650
What do you get with the Yamaha DGX 650? Here is a list of its main features:
88 nicely weighted keys
Graded Hammer Standard keyboard
Variable touch response
128-note polyphony
100 preset songs
USB and MIDI support
Yamaha Education Suite
6 track recording
In-depth Look at the Yamaha DGX 650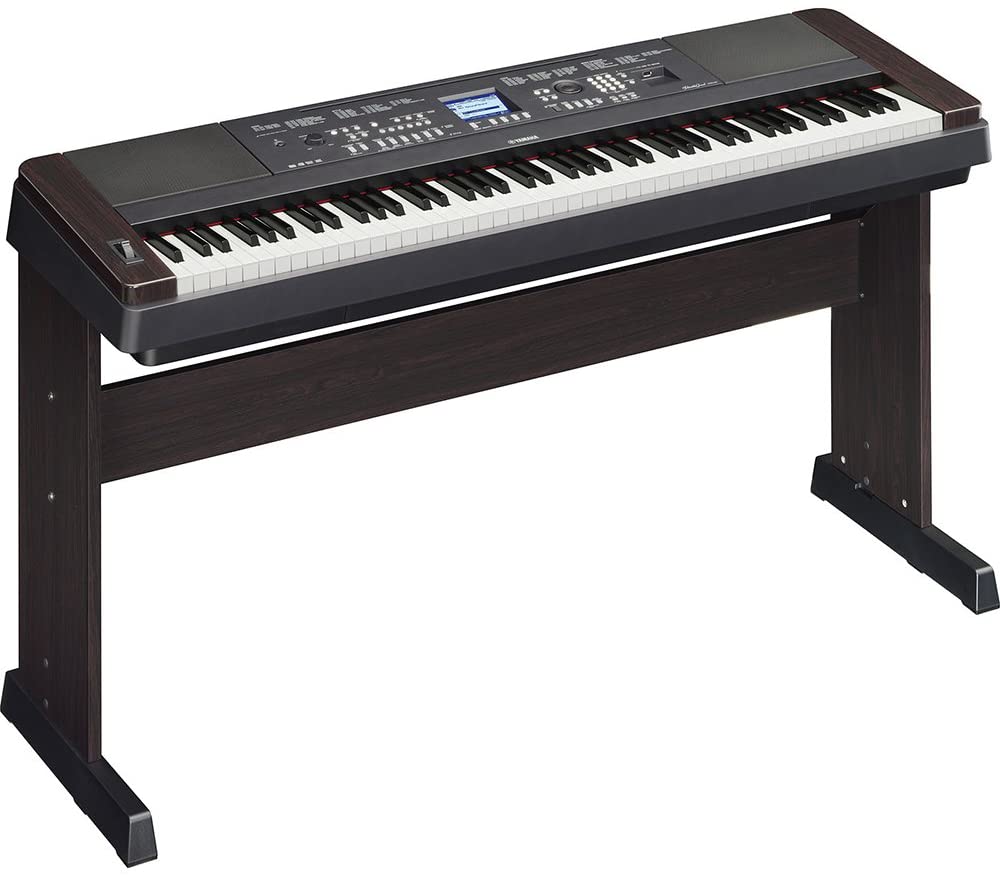 So, how does the latest digital piano look and feel when playing?
Keyboard
One of the most important features of any digital piano is its key action. The way that Yamaha has designed its keyboards means that it is very close to playing an acoustic piano.
Most Yamaha digital pianos use their Graded Hammer Standard (GHS) keyboard, and the DGX 650 is no different. The GHS keyboard means that keys towards the bottom are heavier than keys near the top.This gives much flexibility when playing the piano.
There are three weight settings – soft, medium, and hard, and if necessary, these settings can be turned off.
Sound quality
The digital piano has 128-note polyphony and uses Yamaha's famous Pure CF Sound Technology. This makes the digital piano more than adequate for pianists of all levels – from beginner to professional. In its price range, it is very difficult to find a digital piano which surpasses the DGX 650 for its dynamic range.
Playing the Yamaha DGX 650
The extra enhancements are what make the DGX 650 really stand out.
The piano comes with 100 songs included and it is possible to download more songs from the Hal Leonard publishing library. Usually, digital pianos only come with a collection of a few folk songs. However, there are songs included by featured artists like Adele, Coldplay, and Elton John. All of the songs have been professionally arranged and you can soon start playing along with them.
The piano comes with Yamaha's Smart Chord technology. This will play chords just by pressing one key, giving beginners the chance to quickly sound better than they really are!
Yamaha Educational Suite
One of the biggest selling points of the DGX 650 is the inclusion of Yamaha's educational software. It makes it a dream for any beginner. For example, it is possible to isolate specific parts of a song and then practice these individually.
The educational suite software also allows users to practice either the right or left hand parts separately while the piano plays the other part. The technology also "waits" while the correct note is played. Once you have mastered a song, it will even grade your performance. This gives pianists an great opportunity to monitor their learning progress.
The display screen is also large enough to see clearly the notes to play. It has a clear monochrome display in the centre of the keyboard and the sharp contrast means that you don't have to strain to see the lyrics or score. This is something that is lacking on many other similar digital pianos.
Connectivity
The DGX 650 comes with the standard connections – USB and MIDI. A flash drive or external hard drive can be connected for you to save all your recordings onto. Although, this may not be necessary. The DGX 650 has a large 1.7 MB internal memory. There is also an option to directly connect to a computer or iPad.
One connection that the DGX 650 lacks is to an external speaker. It is possible though to connect a speaker via the headphone socket.
Portability
Although it is marketed by Yamaha as a portable keyboard, it is still quite heavy. So, if you don't plan on carrying it around on a regular basis, this isn't really a problem. However, it can be dismantled easily and moved if necessary.
The Verdict of the Yamaha DGX 650
As digital pianos go, the Yamaha DGX-650 is a great featured packed digital piano suiting pianists of all levels. The sound quality is excellent and it comes with a large number of voices and sound effects. It has the sound and feel of a grand piano and added together with the number of voices and effects, provides for an excellent playing experience.
The strongest selling point of the piano is its great keyboard and educational suite. Yamaha has done a great job in providing all the necessary features that beginners require. Because of this alone, it is well worth the price.
The 6 track recorder means that it's possible to compose great compositions.
One of the downsides is the fact that it is quite heavy compared to other 'portable' digital pianos. Also, there is a damper pedal that comes as standard with the piano, but, if you will have to buy separately a 3-pedal unit if you need one.
For its price, the DGX650 is an excellent portable digital piano.