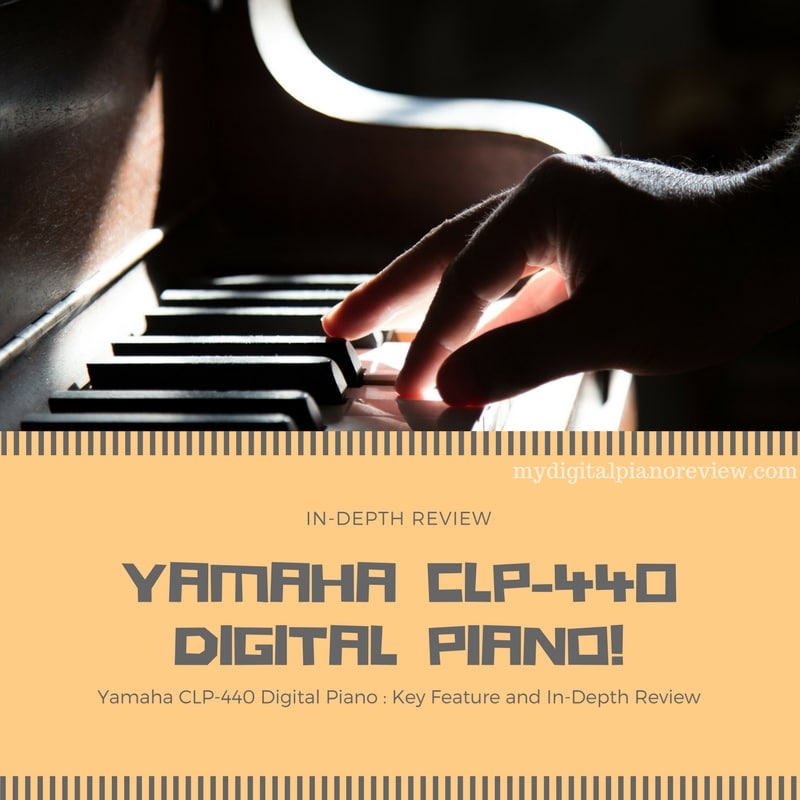 Yamaha Corporation dominates the list of musical instrument producers particularly digital pianos. Its Clavinova series makes it a preferred choice over other competitors in the matter of digital pianos. The Yamaha CLP-440 has exquisite craftsmanship plus design and among the topmost line.
The Yamaha CLP-440 is available in 4 awesome finishes including a graceful Black Walnut matte offering wood touch, a smart Polished Ebony which is silky and unblemished and a Dark Rosewood of wood and an enchanting Mahogany finish.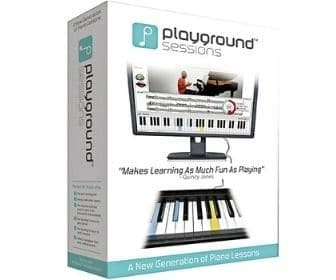 The Main Features Of The Yamaha CLP-440
The following constitute the key features of the Yamaha CLP-440:
Design
The Yamaha CLP-440 Clavinova is quite a huge piano, being 56 inches broad, deep by 20 inches and a height of 35 inches. The complete instrument weighs a staggering 145 pounds at the original model, while the PE variety weighs 156 pounds.
The piano is equipped with a splendid sliding panel showing key cover, with a soft and sostenuto plus sustain pedal. Also included are 2 resounding amplifiers of 40 watt which holds both 16 by 5 cm dual speaker set.
Sounds
The machine contains 14 primary sounds with 4 piano sounds, 2 electric pianos, one harpsichord, pipe and jazz organ besides a strings segment plus a choir.
These sounds have different variations and performs with separate variables like instrument attack, width and intensity. The authentic grandiose piano sound is among the finest built extensively to offer pianos of the topmost quality. These sounds function in tandem with tone creation system plus the user's specific touch to generate an extremely realistic sound.
There are fourteen demo songs, besides the 50 additional piano songs which are excellent gadgets to master a musician's craft.
Craftsmanship And Feel
The Yamaha CLP-440  carries the engineering level of any Clavinova. The piano has complete set with 88 keys, backed by Graded Hammer Three (GH3) action mechanism of Yamaha's keys. Yamaha's patented key action technologies consist of GHS, GHE, GH3X besides Normal Wood plus Linear Normal Wood.
Each of these supply a separate level of feel and exclusive hammer action, based on piano level. The GH3 system of the 440 is improved further by including keytops made with synthetic ivory.
RGE Sound Engine
The tones plus voices sound are supported by the generation of tone with the Sound Engine, Real Grand Expression (RGE) of Yamaha. The engine rests on the achievements of Yamaha's renowned Pure CF segment.
RGE carries a fresh Smooth Release feature that permits the performer to convey clear expressions like short, staccato blares or soft pianissimo stretches.
This is definitely the best sound engine offered by Yamaha, resting on award bagging sound of 2 pianos, namely Yamaha CFX and Imperial from Bosendorfer, an Austrian piano producer.
httpv://www.youtube.com/watch?v=h-mafiAqQYY
Other Main Features
There are many amazing features of the Yamaha CLP-440 which makes it more than simply a normal panel digital piano.
The awesome effects include 4 separate reverbs, five brilliance effects besides an Intelligent Acoustic Control (IAC) operation. The IAC constitutes an excellent technological development that evens out the machine sound.
It instantly modifies the treble and bass plus overall EQ to eliminate all botheration while playing in any setting. 2 recording functions are also present backed by memory ports plus audio recorder both of which are USB enabled.
Pedals And Effects
The Yamaha CLP-440 carries 3 pedals including damper having ½ pedal impact, sostenuto plus soft. Its awesome polyphony of 256 notes, imitating the abilities of an actual grand piano, guarantees a separate and clear tone.
The instrument also contains a wide range of voices, run by Yamaha's RGE audio engine consisting of 14 sounds x 2 alterations, samples of stereo sustain and key off, string resonance, easy release plus damper resonance. For performances with an accompanying gadget, the Yamaha CLP-440  permits dual plus split layers, generating numerous musical possibilities.
The fourteen audio demo songs plus fifty piano demo numbers affords a chance to perform to set piano standards. You can record till 10 songs plus 2 tracks and constantly improve your efficiency and let the Yamaha CLP-440 to instruct you something. The gadget is compliant with USB sound recorder and includes alterable tempo, transpose plus tuning, vital features for every serious musician.
You can follow your settings conveniently with the seven segment LED.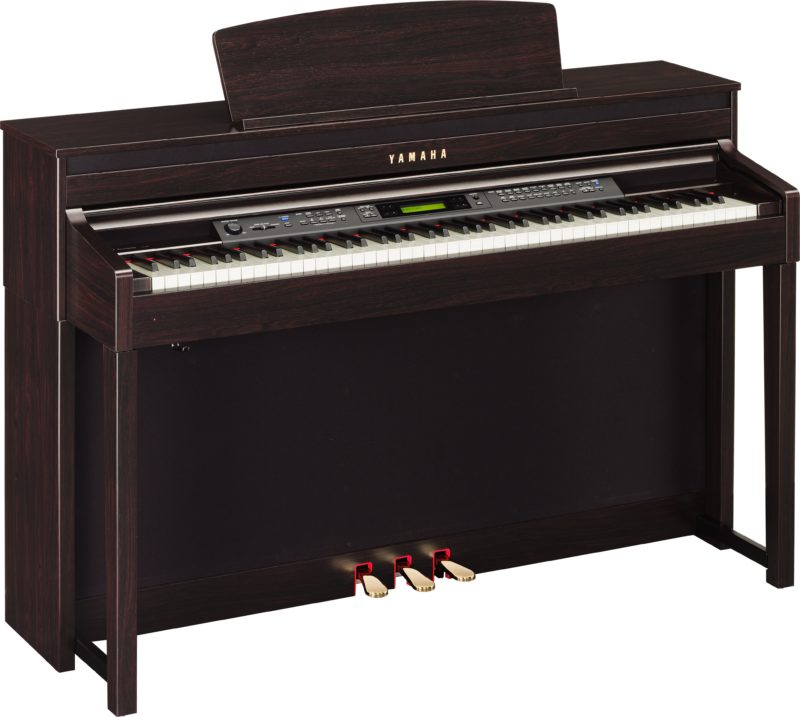 Comparison
The Yamaha CLP-440 can be compared with CLP 430 plus CLP 470, the two also belonging to the Clavinova segment. Both these options have a complete range of eighty-eight keys, three pedal mechanism and similar RGE tone creation.
The Yamaha CLP 470 advanced further and placed Yamaha's key system of Normal Wood hammer operation. This possesses similar quality and touch of GH3 but utilizes spruce wood to make the keys and let it appear as a genuine instrumental piano. The Yamaha CLP-440 lagged behind the two models with polyphony of 128 notes whereas the rest two carried total polyphony of 256 notes.
Comparison With Other Yamaha Models
The Yamaha CLP-440 even compares to the series of Yamaha 500 containing various Clavinova versions like 525, 535 plus 545.
The pianos 440 and 525 plus 535 all employ Graded Hammer Three or 3x technology, whereas the 545 hikes it to the extravagant hammer action of Normal Wood X. The 535 plus 545 utilize the Yamaha CFX or Bosendorfer Imperial audio engine, with the 525 going way back into the Genuine CFIIIS engine. Every piano in this comparison has polyphony of 256 notes.
The 440 fares nicely with CLP-S406B, with Graded Hammer Three system, polyphony of 256 notes, the similar RGE tone creation, and similar amplifier plus speaker layout. In numerous ways, they essentially are similar machine, while the S406B is slightly more expensive due to the machine's overall design.
It also compares favorably with the Roland HP-305, with similar cabinet built and feel, having mere polyphony of 128 notes. There is a matchable Supernatural Piano Audio tone creation system, plus ivory touch hammer operation of a PHA II key mechanism. The Roland HP-305 moreover possesses a more huge tone and sound selection having 337 tones, against the 440's 14.
Verdict Of The Yamaha CLP-440
The Yamaha CLP-440 comprises a Clavinova without a considerable number of flaws. Undoubtedly, something so near perfection will require a hefty price. A market price hovering at $4000 might have you screaming, but some online models cost around $2900.
Purchase This Product On Amazon