Today's digital pianos are conquering various music scenes. From home entertainment to full concert on a stadium, digital pianos have come a long way in providing various options for piano music making.
There are popular brands of the best digital stage piano and finding the right one means considering its various functions as well as features that will meet any piano playing requirement.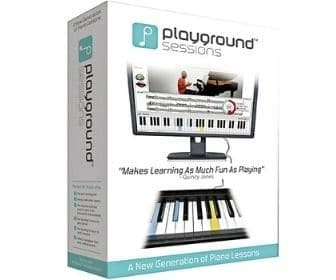 The number one advantage of choosing the best digital stage piano is the wide availability of models that can match any player with various levels of piano expertise. Zeroing on the best digital piano for stage use can be confusing since this type of pianos comes in many brands.
What makes digital stage piano different from others?
Digital piano manufacturers have been tapping all sorts of piano players and one consideration for them is to provide the best digital stage piano for someone who has talent and guts to play live on stage in front of a large audience.
That is why the best digital stage pianos are built differently that gears towards durability. Normally digital stage pianos come in a heavy duty machine piece that can cater to the musical requirements of a travelling musician who is out there to perform for a larger audience.
In making a comparison from the regular digital piano, the best digital stage piano has certain limitations in terms of functions with no massive selection of preset digital sounds to give way to quality construction. The robust casing and quality instrumentation that go through on each best digital stage piano are designed to withstand the wear and tear from constant traveling of a performing musician.
Price range wise, digital stage pianos are a bit expensive that the usual models since it is manufactured to meet the high standards of piano playing on stage.
The consideration to buy one of the best digital stage pianos may not be for everyone since the designs as well as the engineering features are not suited for all types of player. The manufacturers of digital stage pianos have specifications and standards that are geared towards professional piano player in a stage and live setting wherein sound quality is the utmost priority.
Best Digital Pianos for Stage
Yamaha Digital Stage Piano CP 40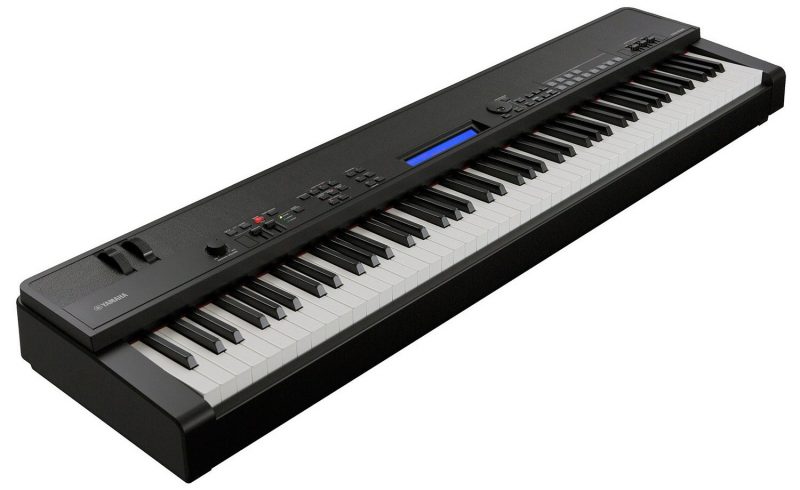 The Yamaha Digital Stage Piano CP40 offers exceptional acoustic piano sounds that can only come from the CFIII Grand feature of premium Yamaha collection. Packed in this durable best digital stage piano is 35 vintage electric piano features plus a multitude of about a hundred digital sounds from the Yamaha Motif workstation piano playing option.
The Yamaha CP40 stage digital piano offers a natural piano playing feel through its 88- weighed key hammer action piano keyboard. Each piano stroke becomes natural and it will produce exceptional sound quality.
httpv://www.youtube.com/watch?v=jdBX0f203V4
The streamlined Yamaha digital stage piano interface has a simple layout with big lighted buttons that will allow a piano player to do some splitting and layering in an instant even in dark lighted stages.
Portability wise, this yamaha digital stage piano boasts lightweight convenience since it only weighs 36 pounds which is very ideal when travelling with the band for an out of town performance. This best professional digital piano is perfect for any serious piano player who wants to go big time on stage.
Purchase This Product On Amazon
Kurzweil SP5-8 88 Key Stage Piano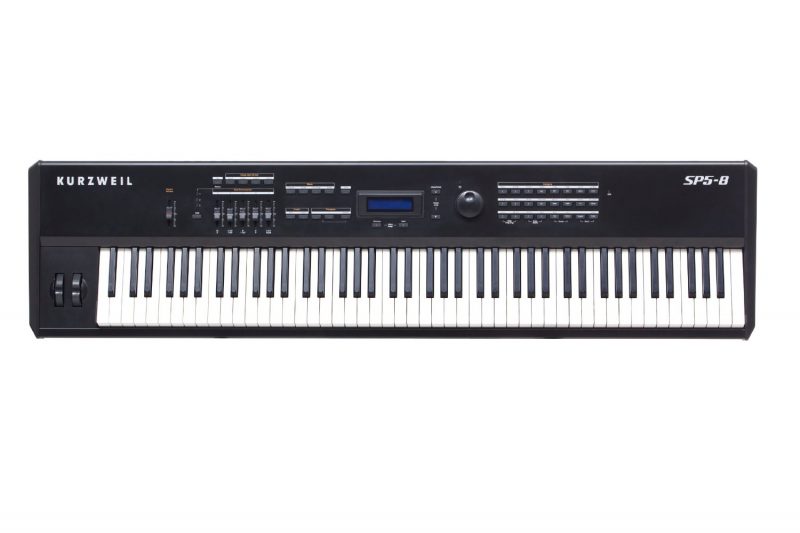 Designed to please the most discriminating professional piano player, the Kurzweil SP5-8 stage piano outwit several of the best digital stage pianos in its class. Featuring a newly engineered 88-note graded weighed hammer action keyboard that can produce high quality sounds, the Kurzweil SP5-8 also has astonishing 800 preset sounds that could be useful when performing on stage. The simple workstation interface offers easy piano playing in various options.
httpv://www.youtube.com/watch?v=AO8OUJOczyk
Piano presets of Kurzweil digital stage piano features classic barrel house, eq studio pianos, uprights and concert grands professional piano sounds. On board is a selection of over a dozen vintage instrument sounds emulating electric piano, electric grand, clavinets and mellotrons. Aside from these settings the Kurzweil string sections that include brass, mallets, drums, percussion, guitar, winds and virtual analog synths will add to the variety of music playing expected from a professional piano player on stage.
The Kurzweil digital stage piano comes with a seamless full computer integration using USB connectivity with full MIDI functions that can save or load user sound preferences and performances. This best digital stage piano is also ideal for music composers since the 16 part multi-timbral function is suited for composing tunes with over a hundred ready to use sound options.
Purchase This Product On Amazon
Yamaha CP4 Stage Piano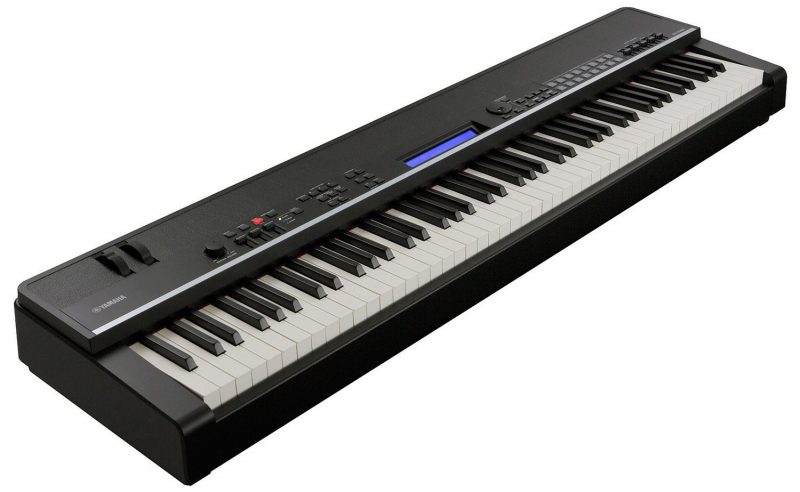 Yamaha is the most popular brand when it comes to acoustic pianos and this manufacturer really knows how to create beautifully crafted pianos that can match any type of piano level expertise. The Yamaha CP4 is no exception when it comes to technology and advanced features geared towards professional piano performer.
The Yamaha CP4 offers the luxury of a full grand concert piano that is capable of producing crisp sound, bass and resonant which is conducive to professional piano performances.
Featuring a user-friendly one-touch interface, yamaha cp4 stage digital piano has many options available in just one touch. Large easy to spot lighted buttons ease up split and layer sounds even on dim lit stage.
httpv://www.youtube.com/watch?v=cKbnO-ycVbY
The Yamaha MOTIF synthesizer features a voice library where a piano player can easily store favorite sounds that can help in in adding the desired sounds easily to any repertoire.   This one of the best digital stage piano comes in lightweight package for easy transport ideal for musicians who travel to perform on stage.
This yamaha digital stage piano has quality strings that can produce genuine grand piano action. Featuring the CP Stage option wherein it can provide easy access to its vintage pianos feature and more. The WR Voices feature is capable of producing authentic instrument voices that accurately create true to life musical instrument characteristics. Yamaha did it again in producing the one of the best digital stage pianos in the market today.
Purchase This Product On Amazon